(Jeffrey is wearing Bico's bracelet – FB68)
"Project Runway All Stars" returns for its third season with Alyssa Milano as host. Season 3 winner and Bico fan, Jeffrey Sebelia will be returning to do battle starting Oct. 24 at 9/8c.
Jeffrey Sebelia (Los Angeles, CA) – This self-proclaimed "God of Chaos," known for his grunge and punk style, made his mark on Project Runway and left as the season 3 winner. Since his win, Jeffrey expanded his Cosa Nostra brand to include 3 labels under it, and then sold the company. He partnered with another label to build their brand and open 4 retail stores. Post those ventures he developed a successful high-end kid's line called La Miniatura. In 2 short years it has become one of the hottest kids' labels out there.  The brand is currently being sold in Barneys, Bloomingdale's, Bergdorf Goodman, Neiman Marcus, Harrods, Selfridges, and many, many more.
When someone like Jeffrey in the business of fashion chooses to wear Bico, you can bet he has a leg up in style and taste. We're rooting for you Jeffrey!
 http://www.mylifetime.com/shows/project-runway-all-stars/season-3/designers/jeffrey-sebelia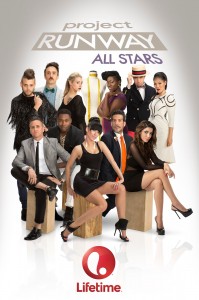 #BicoJewelry #BicoAustraliaJewelry #ProjectRunwayAllStars #ProjectRunway #Bracelet #celebJewelry #LifeTime